Here at Fields Volvo Cars of Daytona Beach, we take pride and care in our wide selection of vehicle inventory. Once you purchase your dream Volvo from us, that isn't the final stage of car ownership; ongoing maintenance is important to sustain a vehicle's life and ensure the safety and quality of your car. At your local Daytona Beach dealership, we provide a range of service and maintenance to keep your Volvo in tip top shape.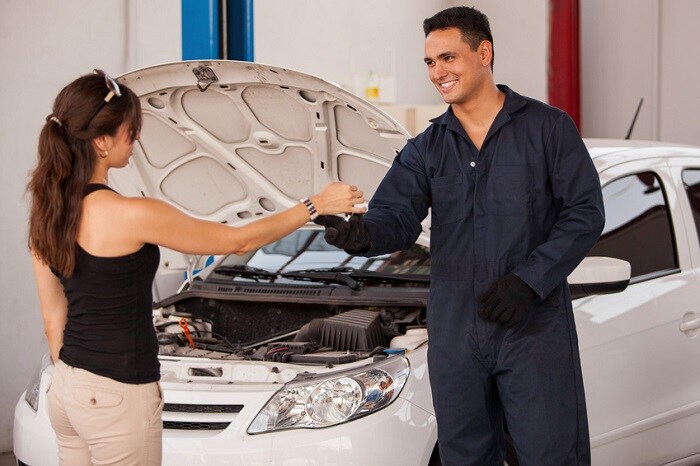 Why it's important to Keep Up with Vehicle Maintenance
Regular maintenance on your vehicle is essential in order to keep it running smooth and efficient for as long as possible. It is recommended that an oil change is scheduled every 3,000 to 5,000 miles driven from the last oil change. Keeping up with regular oil changes, as well as using premium, quality oil, results in an overall better-running engine for your Volvo car model.
Tire rotation is also a service that should be scheduled regularly, usually when drivers reach the 6,000 to 8,000 mile driving mark. Tires wear down more or less frequently depending on the roads driven on, the type and brand of tires, as well as driving habits, so come in today and see if your tires are up to speed.
Don't forget about adjusting your brakes or tuning-up your engine…sometimes you don't know your car's needs until you get it checked out.
Our Service Center
Drivers can get their new Volvo model checked and more at our Volvo Cars of Daytona Beach Service Center. We make sure your car is in pristine condition, whether you come in for a routine checkup or have an unprecedented issue that needs expert attention. We offer services that range from oil changes to transmission flushes, air conditioning repairs, adjusting brakes, front-end alignment, exterior and interior washes, and more. Our professional technicians use only the highest quality equipment and certified Volvo parts. The car service and maintenance team will handle your Volvo will care so you can get back on the road.
While we are closed on Saturdays and Sundays, our service center is open during the week, Monday through Friday, from 7:30 a.m. to 6 p.m. Come out and see us at your local Florida Volvo dealership, where we will answer your questions about your Volvo car model. We proudly serve the Deltona, St. Augustine, and Palm Beach areas, so schedule a service appointment today!